Good Written English – You may be a native English speaker or its your second language, it is really tough to write correct English without mistakes. But how do you write English with proper grammar? Yes, it's true that learning and writing English in proper grammar is really challenging. Don't worry, we're here to show you how to write correct English using proper English grammar.
As English has many nuances which don't allow you to understand quickly. You must spend more time to understand. Most of us may already have taken English grammar courses on how to use English grammar properly and what are basic grammar rules.
Unless you're an English writing whiz, you should still have to learn more.
There are many advantages in writing with correct grammar. If you're a blogger, you may attract more audience to your blog / website. If you're a student then you can impress your teachers, or even you can easily get a new job.
Good writing opens doors for you. Just follow these six simple tips to improve your English grammar.
How to Write Correct English with Proper Grammar?
We have researched and analysed many articles and listed the easy ways to write correct English with proper grammar. Let's start.
6 Simple Ways to Improve Good Written English
1. Commit to Learn
Always ready to learn new things. Never keep putting your learning off until later. Go and Act now. You can really start studying a grammar textbook today, Joining for an online course / class. There are plenty of English grammar online tool waiting for you. Most of the Grammar tool are free. What are you waiting for?
2. Read Regularly
By reading newspapers, books, magazine articles, essays,and other well-written content, you can improve your English skills.
The benefits of reading is, you hear how proper English grammar sounds and see it written down. This practice will help you naturally begin to write with grammar rules without mistakes.
It is true that we learn to write best by reading. Reading in English gives you many benefits such as different styles of writing and learning how to write correct English appropriately.
If you want to learn English effectively and quickly then you need to read books or articles with topics that interest you. If you're reading your favourite story or article then learning shouldn't be boring.
We highly advice you to read each text many times and ensure you understand how to use new words and expressions in the written text.
3. Write As Much As Possible
Writing is one of the best ways to learn proper English grammar effectively.
You never think that you're not a good writer. If so, it doesn't allow you to go ahead and learn English. Write, Write and Write more and learn from the mistakes now. Remember, all best writers started somewhere.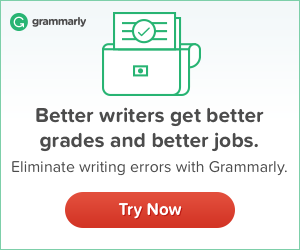 4. Master English Spelling
You must know and learn how to spell English words correctly. Keep in mind, incorrect spelling can change the meaning of your sentence.
For example: 'There' and 'Their' sound the same but 'There' means a place and 'Their' is a somebody.
Adding more that, incorrect spellings make the sentence very difficult to read. Your readers don't understand what you've written and what you're trying to share with them.
You can practice English spelling using online English grammar tool such as Grammarly in your free hours.
5. Expand your vocabulary
It is very common that if you want to express yourself clearly, you need to have a perfect active vocabulary. Good vocabulary isn't just being able to recognize lots of English words – you are supposed to use them correctly.
You can do this by learning new words but with more example sentences.
If you're about to learn a new English word, try to learn all the forms of that particular word with the prepositions that are usually used with it.
For instance, Instead of the word "According" make a note of According to, Accordingly and so on.
6. Improve your Grammar Skills
There is no second that Grammar is very important. Yes, English grammar is the only thing that improves the quality of your writing. A sentence will not complete without tense and punctuation.
So, always use the appropriate tense and use the correct punctuation in your English writing. You can easily make your writing clear and fluent with the help of proper punctuation.
Have a habit to proof-read your writing twice and always. All experts read their content twice before they publish it. The first time, you will find general mistakes and the second time you will find the grammar mistakes. When you read the third time you will find any mistakes such as typos or grammatical errors in your post or article.
Tips to Write with Proper English Grammar
Writing can be challenging sometimes. However, you can improve your English grammar writing by writing more, more and more.
Start writing several versions of each text or content. All professional writers do this practice, because the first draft is never perfect.
Again, the old formula, practice makes perfect.
So start writing as much as possible. There are lots of free English writing tools such as Grammarly, Ginger, ProWritingAid and more.
Below is the Grammarly Free Trial where you can start practicing now.
Why is Grammarly the best starting point?
There are several reasons why Grammarly is best. You can read Grammarly review to know more.
1. You do not have to be an expert or computer specialist to use Grammarly tool. Grammarly is the best tool for even your kids, students or even for your Grandparents.
2. Grammarly provides several ways to use it. The popular ways to use Grammarly tools is, browser extension, MS word add-in, Grammarly web tool, Desktop app and Grammarly mobile app.
3. This tool really works on all devices and applications.
4. Grammarly teaches everything you must know.
Best comma placement (avoid comma mistakes).
Word redundancy (words like "really" and "actually")
Word overuse
Adverb overuse
Ambiguous modifiers
Phrase and sentence structure
Confusion of words like lie/lay
Incorrect or ambiguous pronouns.
Conclusion
I hope now you have an idea that how to write correct English  using proper grammar. All these 6 simple ways to write English with proper grammar will surely help you to become a better writer soon.
I highly recommend you to start with Grammarly free trial tool to find your typos and errors easily.
All the best.