Are you a content writer, blogger, proofreader or a professional editor? If so, you might have heard about the Grammarly free tool and how it can replace an editor or a human proofreader. Grammarly is the number one Grammar checker tool as it is very easy to use, it can give you 100% accuracy and help the writers to avoid writing mistakes, typo errors, etc. In this Grammarly 2023 review, we'll walk you through why Grammarly is the best grammar checker tool, Grammarly free subscription, pros and cons of Grammarly and more.
A few years back, I was using the Grammar free version, to check a grammar and spelling (mistake) checker for proofreading my blog posts, articles and book chapters. Since that time, this product has evolved into a powerful writing assistant in my career.
I'm a blogger and working as a freelance writer, author and content publisher. So I must use an English grammar checker tool to write quality content. I use Grammarly Premium version regularly for proofreading my projects, content writing and blog posts. There is no doubt at all that Grammarly is a 100% key tool for the people whose business is related with writing.
In this Grammarly review 2023, I'll provide all in-depth information of this product before getting into its key feature. I'll also help you on how to get the free version of the Grammarly tool and why you buy the Grammarly Premium version.
What Is Grammarly Tool?
Grammarly is an advanced writing tool or assistant. It helps the writers to produce the content without grammar mistakes and plagiarism issues which help them to improve their works' readability and quality.
Grammarly was founded in 2009 by Max Lytvyn, Alex Shevchenko, and Dmytro Lider to help people communicate more effectively. Their primary focus was on supporting students' grammar and spelling . Soon, Grammarly saw the potential of how the product could help in all circumstances for everyone in writing.
We can say Grammarly is an app or extension for your browser that checks your spelling, plagiarism, grammar and more in real-time. It supports several platforms, including Microsoft Word, WordPress, Facebook, Instagram and more.
Grammarly app is like your "Free Grammar Assistant".
Since then, Grammarly has grown the capabilities of writing assistance like grammar, typo error, punctuation and spelling to analyse complex aspects of language and communication.
What Does Grammarly Do?
Grammarly is a smart tool, it scans a piece of writing, also using artificial intelligence to spot writing mistakes, errors and other content issues and will help you to resolve it. Grammerly has in-built many tools: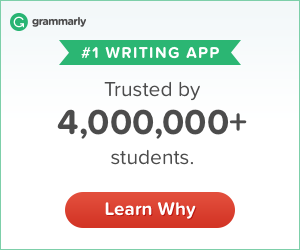 Spell Check
Grammarly has a robust spell-check tool. The best part of the Grammarly spell check tool is, you can add words to a custom dictionary. Using the business version of Grammarly, you can even create a dedicated style guide.
Grammar And Punctuation
Grammarly detects grammar and punctuation errors and provides real-time suggestions. These guidelines will help you to correct these mistakes. You can easily find and correct the problems like errant commas, typo errors, misplaced apostrophes and other common punctuation mistakes.
Readability
Grammarly scans clearly the sentences, paragraphs and passages. It flags issues related to readability based on:
Word-count
Character count
Speaking time
Reading time
Grammarly using AI technology and proposes rewrites that are more concise and clearer for the readers to read it clearly.
Writing Style
The Grammarly tool provides that "near human" touch by offering tips, advice and suggestions on your writing style.
It gives you help with making good and overall readability, sentence-length, and other actionable insights on improving your writing. People who want to become better writers can use Grammarly tools.
Writing Assistant
Grammarly has a wonderful feature that is, an AI-powered writing assistant. This tool scans a piece of writing and proposes fixes, ideas and suggestions. It is your turn to accept or reject with a click.
Editing Reports
Another awesome feature is a downloadable report that you can send to another writer or editor. This report provides information and metrics to improve a piece of writing.
Plagiarism Check
The best part of this tool is, Grammarly detects plagiarism. The plagiarism process is by comparing a piece of writing to billions of web pages across the web.
Plagiarism result gives you a plagiarism score and provides links that an editor can check.
Who Is This Grammar Checker Tool Suitable?
Grammarly is useful for those who don't write in the English language that often (However they are native English speakers). Ideal audience are:
Bloggers
Content marketers
Freelance writers
Copywriters
Students
Academics and essayists
Authors
Journalists
Small business owners
Content publishers
Grammarly provides English grammar checking tools that includes settings specific to British English, American English, Canadian English, Australian English and more.
How To Use Grammarly?
First of all, you would need to create an account with Grammarly using your Google or Facebook account. It's a good idea to start with the Grammarly free version.
There are several ways to use Grammarly tools.
https://www.youtube.com/watch?v=H53JSXPXPxI
Grammarly Web App
If you want to use the Grammarly web app then you can access it via app.grammarly.com. Just copy and paste a piece of writing directly into the web app. Now Grammarly will scan your writing and come with the fixes.
Now you are free to download the results or you can copy and paste it back into your writing app of choice.
 Sign Up for Grammarly Free Account
Grammarly Desktop App
Grammarly offers Desktop app for desktop app for Windows and Mac. Remember, Grammarly desktop app needs internet access to use. This app is very useful as you can just drag a file such as Word doc directly into the app. It will also update the result automatically in the background.
Grammarly app also supports rich text formatting. So you can copy formatted articles from the app back.
Grammarly Browser Extensions
The Grammarly excels with its array of plugins for Chrome, Safari Microsoft Edge and Firefox. Once you have installed the plugin, login to your account.
Now, Grammarly will automatically start scanning the pieces of writing in your web browser. Also, you can use Grammarly like a pop-up to check emails in Gmail and latest social media posts.
The Grammarly installed Chrome and other extensions are useful for checking emails, social media posts and anywhere you write online.
Grammarly Keyboard
Grammarly introduced an official smartphone keyboard app for Android and iOS devices. By using Grammarly keyboard app, it will check your writing, text message, email message that you compose. Also, it will fix the mistakes and errors while you work.
Grammarly 2023 Review – Grammarly Free Vs Grammarly Premium vs Grammarly Business
Find below the review of Grammarly each version – Grammarly Free Vs Grammarly Premium vs Grammarly Business.
If you're very concerned on a budget then install Grammarly free browser extension. This way you can easily test it. Free version is ideal for bloggers and writers.
The best part of the Grammarly free version is, it has most of the features of Grammarly Premium. However, the free version doesn't have an advanced grammar checker, vocabulary enhancement suggestions and a plagiarism detector.
It underlines potential grammar mistakes in red colour and also suggests basic rewrites ideas and fixes. You can easily switch between US, British, Australian English and Canadian English.
The paid version Grammarly Premium has many features such as additional checks and Grammar tools to help the people who write and publish content online regularly. It also provides more writing insights such as you can set writing goals.
The paid version – Grammarly Premium can spot and fix more mistakes than the Grammarly free version.
The Grammarly premium tools include:
Plagiarism report
Readability scores and reports
An advanced writing assistant
Overused words
Inappropriate tone
You can try by upgrading to the Grammarly Premium version for a month and cancel it when you're done. If you're a regular writer then you can upgrade for the entire year.
Also Read: Pluralsight Review
Is Grammarly Premium Worth It?
Based on my experience, Grammarly Premium is worth it. I used to publish several articles on my websites on a regular basis. It is very difficult for me to publish a post or article without an effective grammar tool like Grammarly. I would highly recommend Grammarly Premium to my readers.

Is Grammarly Easy to Use?
By using app and plugins, Grammarly is very easy to use wherever you write. It is capable of scanning up to 100,000 characters in real-time and proposes fixes and suggestions.
It offers the best solutions and explanations for potential mistakes. You have an option to filter through suggestions based on their score or importance. It's your turn to accept or reject suggestions with a single click.
The Grammarly helps you to identify:
Typos
Confused prepositions
Repetitive words
Punctuation errors
Overuse of the passive voice
Wordy sentences
Incorrect comma usage
Grammar mistakes and apostrophes
Spelling errors
Lengthy sentences
Broke grammar rules
Grammarly provides context to each fix. So you are not only just getting fixes for the mistake. You can easily improve your writing skills.
 Sign Up for Grammarly Free Account
Grammarly 2023 Review
There are some pros and cons that come along with this popular Grammar checker tool – Grammarly.
Let's go into the Grammarly review and discuss each factor in detail.
1. Real-time Grammar Correcting
The real time grammar checker tool helps you to do your editing work faster. So you can complete your work quickly. Instead of writing everything and checking spelling and grammar , you can correct the errors at the time of writing itself.
This will avoid any trouble if you forgot to check the grammar error later. So, I can change and rewrite the content right away, resulting in a cleaner final result.
The best part of this tool is, it will do the job automatically. So you do not need to click a button for Grammarly to do this job.
2. High Accurate
This grammar software has a high rate of accuracy. It delivers 99.9 accuracy in terms of checking mistakes in writing.
And when you're checking mistakes like spelling, grammar, accuracy is always best. But you must be aware of why it's asking you to edit / change something and only accept it if it's correct.
3. Correctness
Grammarly underlines grammar errors and spelling mistakes in red and proposes fixes. Once we start using the Grammarly grammar checker tool on several articles, blog posts and book chapters, we will get to know how bad the habit of ending sentences with prepositions is.
I'm sure that Grammarly will help to improve our writing style. The built-in grammar checkers in Microsoft Word and Google Docs won't give you these kinds of insights.
The "Accept all suggestions" feature enables you to review several writing suggestions.
4. Engagement
Grammarly reviews your content for difficult to understand and find the overused words and highlights them in green colour. This tool also looks for clumsy sentences.
Use this report to sharpen your writing by finding better synonyms easily.
5. Clarity
Grammarly tools find the clumsy and awkward sentence structure. It will spot those issues in blue and also scans for instances of the passive voice of your content.
Using AI technology, Grammarly proposes fixes and rewrites. Content writers need to make a judgement about these recommendations / suggestions, as not all are relevant.
6. Delivery
Grammarly reviews the content based on your preferred tone and audience. It spots the issues in purple.
7. Style
Grammarly reviews a piece of your writing based on your company style guide. It highlights issues in grey colour. You can use this report if you work with freelancers.
8. Grammarly Plagiarism Detector
The plagiarism report is one of the best features of Grammarly. It's available in the premium version only. Grammarly scans your writing, scans the web and it will highlight potentially plagiarized content with links.
This tool is ideal for college students and those writing academic content regularly.The Grammarly plagiarism detector is also very useful for article writers.
You can also check the content quality if a freelancer gives you original content. Most of the bloggers use Grammarly plagiarism detector to check if someone has plagiarized popular articles from this site.
 Sign Up for Grammarly Free Account
Pros and Cons of Grammarly
Pros:
It helps improve your writing skills.
You will get accurate grammar and readability suggestions.
Affordable.
Conforms with your writing style.
Adjustable for all levels such as formal, neutral, and informal.
You can use it as a browser extension
You can import text into their browser-based service.
Integrates with MS Word, Outlook, and Google Docs,
Real-time grammar and spell check.
App available on Android and iOS.
Premium version has a plagiarism checker
Easy to use and understand
Cons:
Website editor allows a maximum 4 MB doc.
Free version doesn't check plagiarism.
Conclusion on Grammarly 2023 Review
Personally, I use the Grammarly Grammar checker tool for all of my writing. It helps me to fix each spelling and grammatical mistake, typo error and improves my writing style, word choice and flow.
The Grammarly Premium version has excellent premium features, such as plagiarism detection and genre-specific suggestions.
Thanks for reading my review on Grammarly Grammar Checker Tool. Please share this guide.