English is the most widely spoken language in the world. You may be a native English speaker or its your second / official language, but it is very normal to struggle when you write in English. Writing is really hard in English. We have top 10 free English grammar tool that help you write clearly and with a few or no mistakes.
If you're looking for the simple ways to improve your English writing skills, we have listed the fantastic online English grammar tools. Thanks to the internet and modern technology, you have plenty of writing tools to help you out with everything. Starting from English grammar to word choice and sentence structure.
Have a look at 10 best English writing tools to help improve your written English. You can try all these English writing tools for completely FREE.
Why Writing is Important?
Writing well helps you to organise, refine and express your ideas. If your official language is English, good English writing will help you communicate effectively with your colleagues and your clients.
If you're a businessman then writing or written communication is also a great way to save up and track your progress.
Comparing a letter or email you wrote last year with one you wrote today is the best way to know how far your English writing has changed or improved.
Learning to write well can also help you speak fluently without any hesitation. Here is evidence that there is a link between speaking and writing. Learning better at one helps to improve the other. So it clearly says that learning to write well will also help your speaking skills.
Top 10 Free English Grammar Tool in 2023
Yes, it's true that writing can be hard. Don't worry, there's a bunch of free online writing tools for English that can help you write well without mistakes.
Here's our list of the best online free tools to improve your English writing skills. These tools will help you write like an expert or boss regardless of your level.
It will help you in your English writing even if you're a native English speaker.
1. Grammarly
There is no introduction needed for Grammarly, that is the number one free English writing tool. Its online editor is very popular for drafting long documents easily without mistakes. Grammarly desktop apps and a Microsoft Office add-in is the best option if you prefer not to write in your browser.
Grammarly's tools or products ensure to compose the content with accurate spelling, grammar, punctuation and are very easy to read.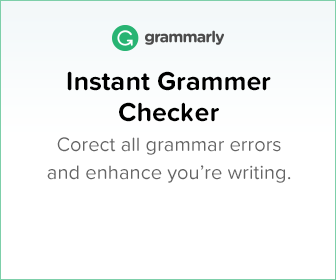 The Grammarly Keyboard for Android and iOS keeps you looking polished even when you're writing from your smartphone. The best part of the Grammarly writing tool is, the browser extension checks your writing on all your favourite websites automatically.
When you write using a Grammarly app or tool, its AI system analyses each sentence, word and looks for the best ways to improve it. It is always looking for the options whether to correct a verb tense, suggesting a stronger and best synonym, or offering a clearer sentence structure to read and understand easily.
2. Grammar Girl
If you're really bothered about Grammar like me, then using Grammar Girl is the best option to write English effectively. It features regular articles, blog posts, podcasts explaining the rules behind punctuation, vocabulary, word usage and of course grammar.
Mignon Fogarty, the Creator, Pod-caster at Grammar Girl explains all these concepts in a fun and conversational way. These tips are very helpful for you to remember the quirks and inconsistencies of the English language. Grammar Girl English writing tool helps you to learn and know the difference between active and passive voice and how to identify a comma splice.
3. Reverse Dictionary
Do you remember when you had the perfect word on the tip of your tongue? The Reverse Dictionary is the best tool. All you need is to type into the search bar a definition or phrase that is what you're really looking for.
Now the Reverse Dictionary gives you a huge list of all possible matches. It's a great tool for native and non-native English speakers to explore with the best synonyms and will help to grow vocabulary. The best part of Reverse Dictionary is, it is available in Spanish language also.
Join Reverse Dictionary for Free
4. Ginger
Ginger is very similar to Grammarly, It works well to catch grammatical and spelling mistakes. Also it helps you learn from these mistakes.
Non-native English speakers will really benefit from its learning centre. Ginger grammar writing tool keeps track of your most common grammar mix-ups and it offers you tailored reports to show your progress over time (personally).
Along with the grammar checker tool, Ginger includes a dictionary, text reader, sentence rephraser, and translation tool. The best part of the Ginger tool is, it's free to download.
Join Ginger for Free.
5. ZenPen
ZenPen is a free writing tool and a fun way to use it. It is one of the best writing tools to block out the noise and distraction of the internet and focus on your writing.
Using ZenPen is very simple. All you need to just delete the default text that appears and start writing. It is a must-have writing tool if you're working on a tight deadline.
6. Headline Analyzer
It is very common and basic for every journalist to know how to craft eye-catching headlines. Headline is a key to attract the digital audience.
Headline Analyzer helps you form eye-catching headlines. You may be writing a headline, an email subject line, Heading for a story or content or a tweet, Headline Analyzer offers the best suggestions. This will help to drive more people to your work.
Headline Analyzer pricing starts at US$30 / month.
Try a free Headline Analyzer for a two-week trial.
7. Expresso
If you want to become a good writer then you must read your writer as a reader. So you need to think about how readable this writing actually is from an audience perspective.
Expresso is a free English writing tool online that analyses your text and content to find errors and mistakes. It is capable of finding weak verbs, filler words, passives and more that will help you write readable sentences more efficiently and quickly.
8. Hemingway App
This free tool helps bloggers, content writers, and journalists to cut down on long, complex sentences. This will make your writing more direct and immediate.
Hemingway App offers suggestions, ideas for simplifying words, avoiding passive voice and axing adverbs. The best part of this tool is, it has the readability score feature. This shows you how the readers will read your writing. The lower your score, the better you wrote. Here's an example:
9. Tone Analyzer
Knowing the tone, emotions and feelings of your writing is key to improving and targeting the right audience. You always try to know how your writing makes your readers feel. This is very essential for writers who are working in online media.
Tone Analyzer is the best open-source tool that identifies and interprets the tone, feel and emotion found within your text, and can help.
10. Readable
Readable is another tool to measure the readability and quality of your English writing. This English writing app calculates your average readability scores. It uses a number of algorithms and indexes to calculate the readability scores.
Your readability score is the key to indicate the average-level of education / training someone needs to read your work. The best feature of this tool is, it highlights areas for improvement, and offers suggestions to improve the clarity of your writing.
Readable is not only used for English writing, it can also be used with most European languages.
Readable available for US$3 per month.
Join Readable.
Conclusion
Writing good English is very important and will help in school, college and work. Moreover, good English writing is generally expressing yourself easily.
So, What's the best way to do better at writing?
Write, Write and Write, Practice makes progress.
I've given a list of the best free English writing tools that you can use to improve your writing style.
Don't hesitate or be afraid of using them out. Most of the writing tools I listed here are completely free and work best for you.
All the best!
Thanks for reading my post and please share if it is worth it.