Being a student, it is very important to know how to use the internet in an effective way. There are many students around the world already making some decent money online. India is one of the top countries where students earn money online without investment. In this post, you will get to know how to earn money in India for students without experience or investment.
There are lots of online part time jobs for students that help them to earn money online while studying in college. It's a big dream for every student to earn money online while going to college. This article mainly focuses on earning money for students in India without investment and spoiling their studies.
Nowadays, students like to avoid getting support from their parents and want to manage their daily expenses themselves. If you're among one then this post is suitable to you. We have listed some easy ways for students to make money from home without experience or skills. All the students' online jobs mentioned here are completely free to start with no investment or prior experience.
Why Do Students Need to Earn Money in India?
This page is not only for Indian students. Making money while studying is not only for students in India. It's applicable for all students in the world. It's true that the expenses in the colleges such as fees, transportation, mobile bills, tuition fees, week-end celebration and semester fees have increased from the past few years.
A decade ago, the expenses for the students were very less. But things have changed now. The latest technologies in the college, study material invested by the college also have increased. Hence students need enough money while studying. Nowadays, students want to manage their expenses by themselves only. Hence they always want to know how to earn money online in India for students.
According to the research and latest studies, many students are working in part-time jobs for students and earn some decent income. They are very much clear on their students and they work in the students' part-time jobs without affecting their studies.
If you're a student and seriously looking for some decent way to earn money online then this page is 100% for you only.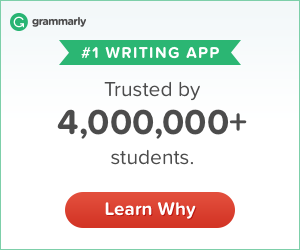 How to Earn Money in India for Students?
There are several simple ways for students to make money online without investment in their free hours. The Internet has opened many doors to make some extra money in the week-end or free hours. However, all students' jobs are not real. Most are scammers too and cheat them by wasting their time.
1. Survey Jobs for Students
One of the easiest ways to earn money online as a student is paid surveys. You might be wondering how to earn and what is a survey job? Survey jobs or paid surveys are nothing but you need to provide your honest answers about any product or service where you have some knowledge.
In return, product companies (through survey panels) pay for sharing your opinion. There are lots of paid surveys for students available on the internet. Though, the top paying survey sites for students are, ySense and Swagbucks.
The best part of these two money-earning sites for students is that one from any part of the world can join and make money while studying. All you need to have is at least 16 years of age. You're free to earn money as a student.
2. Become an Online Tutor
You can help or teach other people or students, in return you can earn money. There are many students who teach their skills to others and make money as a tutor. We have seen many students take online classes for the students 5th standard to 12th standard.
Many student tutors teach English to other students and make money out of it.
If you are a native English speaker or able to teach English to others then there are many opportunities available on the internet to earn money online.
English is not the only subject to teach. You can teach any subject where you have sound knowledge. You can get online tutor jobs from the popular freelancing sites.
We highly recommend the Grammarly English Grammar Tool that helps to improve your English Grammatical knowledge. Also this tool is the best for spelling checkers as well. You may know more by reading my Grammarly review article.
Related: Ginger Grammar Writing Tool
3. Become A Translator
Translator job is one of the best jobs for students who don't prefer tutoring. Big companies like to express and sell their products to different regions. Hence, they need translators to translate the product details from English to German, French, Tamil, Telugu, Hindi and so on.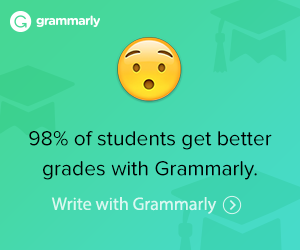 You have many chances to earn through students translating job. There are many companies that pay decent amounts for the students who can perform translating jobs in their free hours.
So if you are bilingual and about to translate from one to another language then you may apply for this job opportunity.
Also Read: Students Grammar Checker Online Tool
4. Product Tester
Product testing is one of the trending jobs all around the world. Here, you do not need any specific skills in order to make money. All you need to do is join the top companies to test their products. In return, you will get paid and in some cases, they may send the products for your own use.
Product testing jobs help the companies to know how their products are. As a product tester, your review and feedback about the product will help them to develop in future.
There are many students around the world who make money from product testing jobs. Here is an Adidas product testing review to know how this job pays you.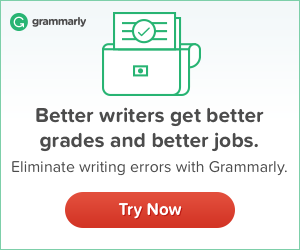 5. Content Writer
We have seen that many students are earning money from the popular freelance sites as a content writer. If you have writing skills then you can become a successful writer even while you are studying.
As a student, you can earn money by writing articles, novels on popular platforms like Wattpad.
However, having writing skill is add an advantage to earn more money as a content writer.
If you want to develop your writing skills then there are many free English grammar tools available on the internet. Grammarly is the best grammar tool that helps you to improve your English writing and grammar skills.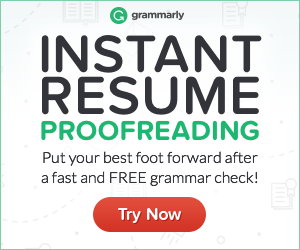 6. Affiliate Marketing for Students
You might have heard about affiliate marketing which is one of the legitimate ways to earn money online. If you have no idea about affiliate marketing then here are the details.
Affiliate marketing is promoting others products through your website, blog or social media fan base. Once you have created an account with an affiliate program, you will get a product link to share.
All you need to share the product links to the people through your blog or social media influence. When the user clicks your link that redirects to a sale, you will get an affiliate commission.
Are you clear now? There are many students who are making huge money from the top affiliate programs such as Amazon, ebay and more.
There are two ways to promote the affiliate products to earn money. First one is, write a product review on your blog and drive traffic to sell the products. This is the best way to get more target visitors to your affiliate page and get more sales.
The second method is, you can share your affiliate link to social media. But, it is very difficult to get the niche or target visitors. Hence, the earnings will be very low here.
I highly suggest you to promote the affiliate products through blog. If you don't have a blog or website, here is a simple guide to learn how to start a blog on your own.
Related: Affiliate Marketing Review.
Conclusion
I have listed the genuine opportunities for the students to earn money online without investment from home in their free hours. Again, there are many scam sites waiting for the innocent people. I highly recommend my visitors to check well before joining.
Remember, the legit students sites or online jobs for students claim money for joining. All real students job sites are 100% free to join. If you any job demands money then just stay away from those job.
However, the listed I provided here are free to start. But if you want to start a blog then you may need to buy a website. If you're okay with the limited features then you may go with the free blogging sites.
Keep in mind, paid hosting offers many features and you have 100% control over your blog. Whereas, in free hosting site, you cannot control your blog or website.
If you're new to online earning sites then I highly suggest you to start your career with ySense and Swagbucks. Once you have enough experience then you may start and make money from blogging.
Thanks for reading my article and please share if it is worth it.